Rhodes Airport to Ialisos  from 28.00€
Rhodes Airport to Rhodes town from 30.00€
Rhodes Airport to Faliraki from 33.00€
Rhodes Airport to Kallithea from 33.00€
Rhodes Airport to Afandou from 40.00€ 
Rhodes Airport to Kolimpia from 47.00€
Rhodes Airport to Kamiros Skala from 55.00€
Rhodes Airport to Stegna from 52.00€
Rhodes Airport to Haraki from 55.00€
Rhodes Airport to Kalathos from 66.00€
Rhodes Airport to Lindos from 75.00€
Rhodes Airport to Pefkos from 79.00€
Rhodes Airport to Lardos from 77.00€
Rhodes Airport to Kiotari from 87.00€
Rhodes Airport to Gennadi from 95.00€
Rhodes Airport to Lachania from 102.00€
Rhodes Airport to Plimmiri from 105.00€
Rhodes Airport to Prasonisi from 115.00€
Best Prices Guaranteed
What you see is what you get. There are no hidden charges whatsoever and you'll never get the sense of foul play when using our services.
24/7 Customer Support
We offer 24/7 customer service solutions, such as live chat and self-service troubleshooting tools, so that you can get help quickly.
Easy Cancellation
No waiting lines and no being put on hold. We offer ease in cancellation of our services with your money back within 24 hours
We understand how tasking it might seem getting a taxi outside the airport in a place you're not even familiar with. Finding reliable Rhodes airport transfers can be both risky and time consuming.
No more of that!
Our drivers would be ready to meet & greet you at the arrival hall and pick you up from the airport minutes after you land. Our transfer services are provided with the utmost discretion and the exclusivity befitting royalty.
Our minibuses and minivans are spacious, comfortable and convenient and can sit over 18 people comfortably.
So pack your bags and give us a call and we'll give you first class treatment with our any kind of ground transportation and touring services.
Our Services
We have a wide variety of service vehicles for easy transfers or any kind of transportation service depending on the size of your travelling party. Expect nothing but a pleasant driving experience with our services.
Rhodes Airport Transfers
We provide pickups to and from Rhodes airport. You can use our services with a variety of different vehicles, depending on what you need.
Rhodes Ports Transfers
If you travel by boat we'll be happy to take you and your luggages at your accommodation. Also, if Rhodes island is one of the stops of your cruise we'll be glad to take you around.
Rhodes Private Tours
You'll get the chance to explore and experience new destinations, meet new people, learn about their culture and taste the best traditional cuisine.
Events
We organize a wide variety of events like weddings, conferences, bachelors etc. We manage all the necessary arrangement or just provide the needed transfers.

VIP Services
The most in-demand VIP transfer services for persons who want to travel in luxury, privacy, discretion and absolute confidentiality.
Parcel Delivery
With great rates, and same-day delivery, we make it easy to send your parcel. Use us for anything from food to medicine--we're the quickest and safest way to get it to you!
Why Us?
We offer a wide range of services throughout the island of Rhodes that will appeal to every traveller. Our goal is to offer all kind of transportation services that will take your stress out.
About Us
48000

Happy Customers

100

Satisfaction

550000

Kilometers Driven
Voula P.
"Excellent transfer services around Rhodes island!!"
Nashette2015
Awesome Rhodes airport transfers!
Chris K.
"Trip to Lindos and various taxi services"
Latest News
Get to know the latest news from Greece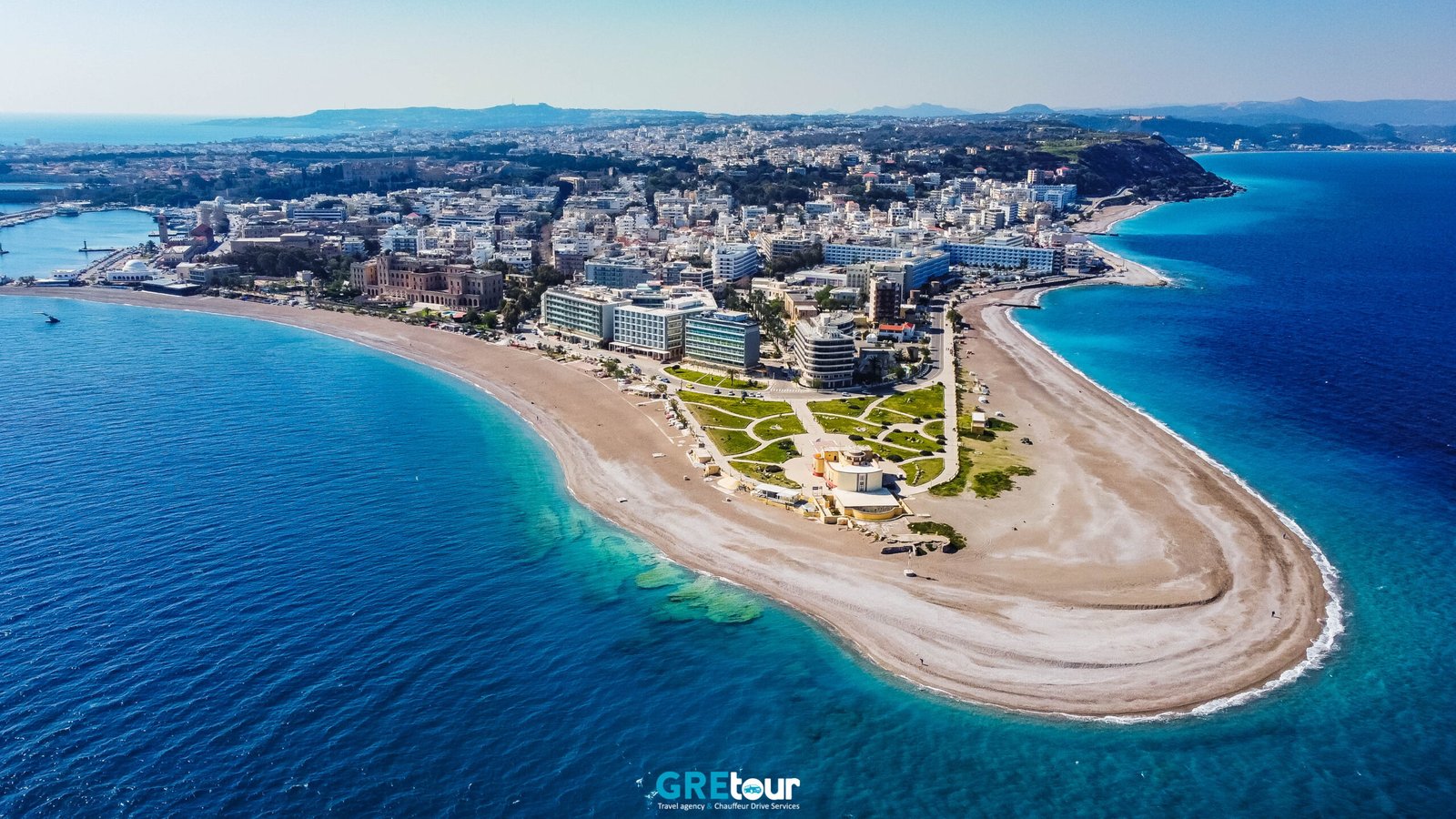 Rhodes Island has long been a dream destination for many people around the world. There are a lot of must-do things in Rhodes island, this is what inspired me to…
Chartering a private jet may be the answer if you're getting tired of all the hassles associated with commercial air travel. Though jet charter is commonly associated with high-profile personalities…